Beat the heat like a pro! 
– Air Humidifier: The Ice Mist Fan also functions as an air humidifer, infusing the air with moisture to combat dryness and enhance the overall quality of the atmosphere.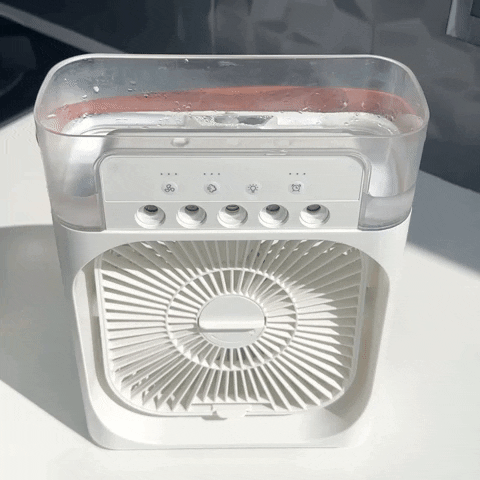 – Experience the ideal blend of cooling and fresh air flow.
– Fast Cooling: It rapidly lowers the temperature of the nearby atmosphere, providing instantaneous relief from intense heat. Just add ice and water.